Referentinnen und Referenten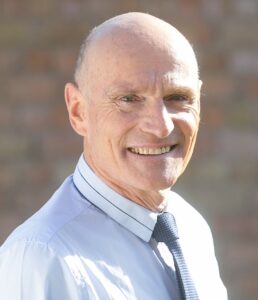 Specialist in General medicine
Coordinating doctor | Integrative Department "Groupe Hospitalier Saint Vincent"
in Straßburg, Frankreich
Coordinating doctor of the Outpatients Department for Integrative Care in All Saints Hospital since 2019
Founding member and President of the International Homeopathic Society of Supportive Care in Oncology (IHSSCO) since 2016
President of the East of France Homeopathic Society (SHE) since 2012
Lecturer in the Medicine and Pharmacy Faculty in Strasbourg University since 2006
Specialty Registrar in General Practice Trainer since 2007
73 publications, 304 citations
Inter University Diploma in Medical Pedagogy, Strasbourg University, 2010
Inter University Diploma in Clinical Oncology, Paris XI University, 2005
Inter University Diploma in Oncological Practice, U.H.P. Nancy, 2004
Doctorate in Medicine, Louis Pasteur University, Strasbourg, 1986
Abstract
Improving Tolerance and Compliance of the New Chemo and Targeted Therapies with Homeopathy
With small therapeutic indices, the reduction in dosage or spacing out of targeted therapy (TT) due to side effects, represents a significant loss of treatment opportunity for the patients.
In the absence of drug interaction and significant side effects, homeopathy used in supportive care improves the quality of life of patients, compliance with oncological treatments and consequently their survival.
Based on the author's clinical experience and published studies, a therapeutic regimen for systematic supportive care of chemo and TT is proposed in this lecture.
The originality of the treatment lies in combining a symptomatic homeopathic medicine with the patient's constitutional homeopathic medicine as well as the isotherapeutic agent used for chemo or targeted therapy in 7c.
If needs be, the eponymous organotherapy of the organ most affected by the side effects can be added in 4c. This therapeutic regimen is well accepted and well tolerated. It has been prescribed to approximately 5,000 patients over 25 years.

By facilitating tolerance, supporting the whole body and treating the major side effects, homeopathy might improve observance and consequently therapeutic results.